Calling all faculty! Union Q&A with FAUW (Q&A|FAUW Blog)
In our new Q&A we work to address faculty questions and concerns about unionization at UW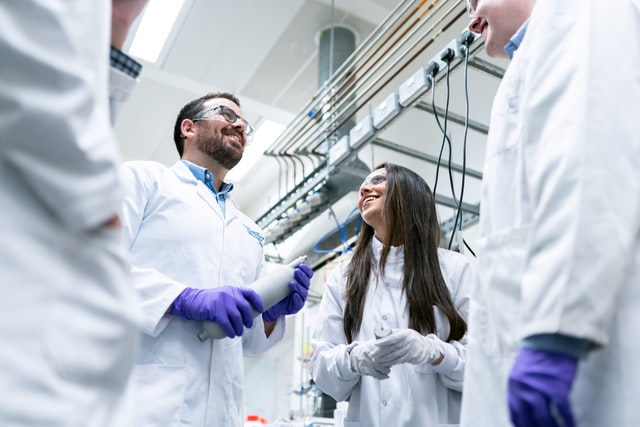 Who is OrganizeUW? What happens once TAs, RAs, and sessionals unionize? Could student-faculty relationships, faculty workloads, or the university's financial situation be impacted? How can faculty best offer their support? If you're a professor, lecturer, or other faculty member, you may be (very understandably!) wondering what unionization would look like at UW and how it could impact you.
Student organizers recently published a Q&A with the UW Faculty Association (FAUW) in the form of a guest post on their blog, in which we work to directly address such questions and concerns. This includes discussing what the research, as well as lived experience from other universities in Ontario and Canada, have to say about some of these key issues. We also list some quick, easy ways supportive faculty members can help out (re-printed below for quick reference 😊)
We hope that you'll check out the full Q&A at the FAUW Blog here!
Thank you - together we can further the cause of improving working conditions for all academics at UW.
---
How can interested faculty members offer support?
Here are some quick ways you can help out right now:
Fill out our 4–5-minute survey form to privately register your support!

Share this post with faculty and sessional colleagues.

Talk to grad students you know about unionization.

You are allowed to speak about the union drive and to express your support. This right is protected by academic freedom and under the law.
You are not allowed to ask students or sessionals about their involvement in the process and there can be no direct or indirect coercion, threats, promises or undue influence as a consequence of union support (or lack thereof).

Reach out to us at organizeuw@joincupe.org or via our social media.
Your support as a faculty member is extremely valuable in helping us to get the word out and build support across campus. We must all come together and ensure good and fair working conditions for every member of the university. To that end, we reach out our hand in solidarity.