Instructions for card-signers
How to get the card signing process started in your department, faculty, school, or lab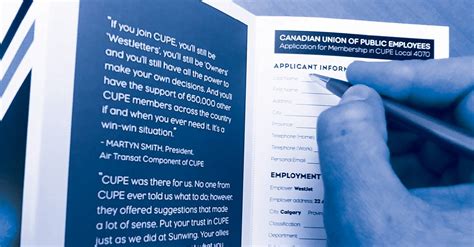 Table of Contents
---
Signing cards
The whole point of an organizing campaign is to sign cards. Cards are not just a request for a vote or a show of support, they are a membership card in the union. Every card is confidential and information on the card should be treated as such. The act of signing a membership card in a union is an act of consciousness and courage.
Here are some tips for recruiting new members to sign cards.
1. Make initial contact
The form of this is up to you, and depends on your relationship to the person. At first, you may want to focus on those people you think are likely to sign a card, at least in the initial stages of the campaign. If you are speaking to someone who might not know much about unions, you are probably better off simply having a discussion about their concerns related to work at UW, and present the union option within that conversation.
Reach out via social media, email, or through whatever format you usually talk.
Ask if they would like to discuss some developments related to the unionization effort at UW.
If the person does not answer, try again later, but be careful not to harass them. Do not contact someone more than 2-3 times if they don't show much interest or don't respond/follow up.
2. Have a conversation
Have a conversation (in whatever format/medium) about the drive. Remember that an organizing conversation is different from a chat because it has a purpose, involves trying to move a worker on a position, and always has an "ask" at the end.
Preface the conversation with the fact that it is confidential and will not be spoken about publically on social media, UW email, etc.
Introduce yourself if you don't know them very well / make small talk.
Agitate on issues. Be transparent about your support for the campaign, and if you write things down, explain what you're writing and why.
Provide a vision for the workplace (Results, not theory). Explain concrete reasons you support the campaign and how a union can help.
Ask if they want to sign a card (this can feel awkward, but is important).
Ask if they want to help by becoming an organizer/card-signer.
Things to remember
There are many strategies to get a signed card. Everyone has their own style, but there are some things that are common to every conversation:
Before the conversation
Meet them anywhere/using whichever method they feel comfortable and that is safe for everyone.
Go together - it is always best to organize in pairs (even digitally!).
Diversity in a team is essential; having more than one person eases discussion.
You can ask an experienced organizer to meet with people with you, to help you answer questions.
During the conversation
Record all relevant information (e.g. what they know about the campaign, who they know, level of support, main objections, key workplace issues, if they agree to sign or volunteer)
Do not be sneaky. If they ask, tell them what you are writing down.
Listen, do not lecture. Stick to their interests, not ideology.
Keep eye contact, be polite. Allow the conversation to flow naturally.
Ask questions to keep the conversation going.
End of the conversation
Always strive to leave with a signed card - generally we have only one chance.
If the answer is "no" or "maybe" - always ask why. Do not devalue their objections or waste time refuting details; always steer back to their issues.
If they don't give an answer, try again only once or twice.
In all cases, if the final answer is no, accept this gracefully and thank them for their time meeting with you.
Main issues
If you are struggling for ideas of what to talk about, here are some themes that are generally relevant that you can touch on in a conversation:
Fairness, accountability, process, rules.
Democracy in the workplace.
Health and Safety.
The union is support.
A Collective Agreement is a legally binding contract agreed to by both sides.
3. Example Card-signing message template
For someone who has agreed to sign a card (if they did not already fill out the form during your conversation). Send the following message (or a very similar one) via non-UW personal or other format.
Hello/Dear/Hi [Person's Name],

Thank you so much for expressing your support of unionization at UW and agreeing to sign a card! Here are the instructions:

NOTE: All information is kept within a secure server, and completely private. UW will not know you have signed a card. Please don't post the direct sign-up link on social media. We would love if you want to share information about the drive with others (in fact, this is the only way we to actually get our union at UW!), but we recommend posting a link to the website/homepage instead. This way everyone has the chance to get more information before making the decision to sign up for themselves. It is much better to only send the card link to individuals via message/chat or personal/non-UW email once they have agreed to sign. And using non-UW email ensures the card email is not filtered by UW's spam filters, and it protects your and the other person's privacy

Go to this link and fill out your name and non-UW email
Be sure to add in your work position (e.g. TA, RA, GA, Sessional Instructor, Adjunct Professor, etc.). The rest of the information is also very helpful for us to know more about who supports us: department, student status and faculty.
Once you click the blue "please send an electronic card to me" button, in a short while (usually the same day, sometimes a bit longer) you will get an email from CUPE clerical (actual sender address: echosign@echosign.com) with your E-Card to fill in. It will open in your browser and utilize an Adobe e-signing process. Fill out the form, follow the directions to upload your signature, then press the blue "Click to Sign" button.
You should get a confirmation email, but don't be worried if it takes some time, as all card emails must be hand-generated by CUPE staff (because of Labour Board requirements, unfortunately). If you haven't received it in a few weeks, just let me know.
Please let me know how the process goes, and if there are any hitches!

Thanks again, talk to you soon!

[your name]

PS. If you need some help, feel free to email me, or you can check out these links:
4. Quick follow-up message
For someone who agreed to sign, but either it doesn't show in the database, or they are listed but the signature is not finalized.
Hi [Name], I hope you're well!

I was wondering if you ended up signing a union card, or if you had any issues with that? On my end it doesn't show a signature, but I know sometimes there can be delays or glitches. If you had any technical issues, we have an FAQ page to help with this. If you did not sign a card, no pressure. I wanted to follow up and see if you had any more questions :) or changed your mind, etc. If so, it's no problem, I would just note that down so I don't bother you again.

Thanks again for your time meeting with me.

All the best,

[your name]
Conclusion
Much of the content from this post is a condensed version of this page, which has more tips and resources on unionization specific to Canada. You can also check out this more detailed US resource.
A final tip: remember that you're not expected to be an expert! If you don't know the answer to a question, it is better not to guess. Just ask an organizer and we will get you an answer quickly. We have lots of ways to help:
we hold regular training sessions to help card signers get used to discussing unionization with potential members
there is a chat group where you can talk to others people to get advice, ask questions, discuss strategies, etc.
an organizer can join a meeting with you and a potential member to help with answering questions and explaining about unionization. This can help you gain confidence, as you learn more and get more practice.
Feel free to reach out to us if you have a question, would like to join a training session or the chat group, or want someone to accompany you in a card-signing conversation.
Finally, keep in mind that there are many strategies to having a card-signing chat; everyone has their own style, and there is no "wrong" way. As long as you approach the person in a friendly and open-minded way, are ready to listen to their concerns, and respect their reasons for deciding to sign/not sign a card.
Related