Campaign endorsements
Campus organizations that have publicly supported the union drive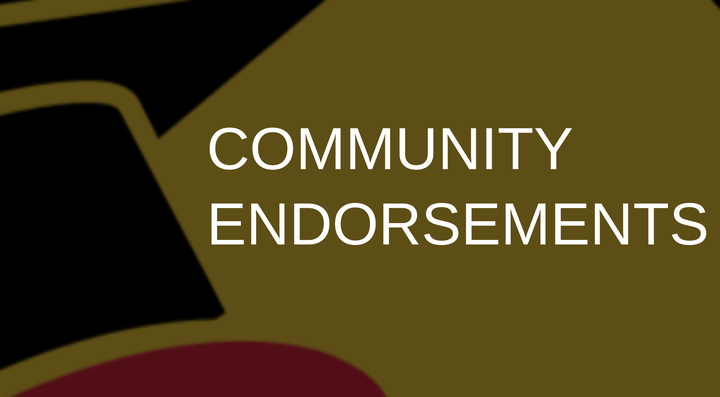 This list will be updated regularly to add any new endorsements, Check back for updates!
The campaign to unionize graduate and sessional academic workers at the University of Waterloo is gaining momentum!
We're honoured to have received the endorsements of the following groups from the campus community. Thank you for joining us in our efforts to make UW a better space for academic workers.
Timeline
Jul 2020
UW Graduate Student Association (GSA) Council votes to officially support OrganizeUW's grassroots, student-led union drive. A prior Council vote, held in January 2020 after significant consultation with constituents across UW, showed a high level of support for unionization among the student body. GSA will share campaign updates and information via their monthly newsletter, website, and social media, as well as co-hosting occasional events to help inform students about our efforts.
Dec 2020
Fossil Free UW (FFUW) unanimously endorses the OrganizeUW union drive! Check out their enthusiastic letter of support here to learn about why they support our campaign, including "the [exciting] opportunities presented by a CUPE-supported grad student union at UWaterloo" to "bargain for legally binding environmental standards and protocols," along with CUPE's long history of boosting democractic, member-driven environmental action. FFUW will co-host a (recorded) webinar on Climate Justice & Unions to dicuss how a unionized campus can help address many key environmental issues and objectives.
Student Association for Graduates in English (SAGE) announces their endorsement of the campaign. SAGE will share information with their membership through their newsletter and blog, and hold a town hall to inform students in English about the drive.
Jan 2021
Council of Graduates in Germanic and Slavic Studies (CoGS) members vote at their annual meeting to endorse unionization at UW and the OrganizeUW movement. CoGS will share campaign information and updates with their members.
Philosophy Graduate Student Association (PGSA) membership votes on a motion to endorse unionization at uWaterloo: "The PGSA supports the unionization of TAs, RAs, and Sessionals, and supports the OrganizeUW unionization movement."
Feb 2021
Environment Graduate Student Association (EGSA) members vote to support University of Waterloo academic workers' unionization campaign. In their endorsement statement, they explain the two main reasons for their support are: (1) "because [they] acknowledge the role a unionized campus can play in addressing the climate crisis" and (2) they "believe that a unionized campus will help to fulfill [the EGSA's] constitution to represent the voice of all graduate students within the EGSA membership and to ensure their positive and fulfilling graduate experience." The EGSA and OUW will hold a joint town hall to discuss workplace issues in the Faculty and the role of unions to address them.
Apr 2021
Graduate Association of Recreation and Leisure Studies (GARLS) passes a resolution to add their support to the growing OrganizeUW movement to unionize TAs, RAs, and Sessionals at uWaterloo.
Thank you again to all supporting organizations, big and small! Your advocacy in your departments, schools, and faculties is crucial to grow our grassroots campaign and help make sure an inclusive and representative union becomes a reality at UW.
---
Attention UW community!
Do you run or belong to a campus group or other UW-related organization of students, faculty, or staff? Want to learn more about us, what a union UW could mean for your members, how you can support the movement, or do you want to endorse the drive? Please get in touch with us to discuss!