"On the road to unionization for academic workers at the University of Waterloo" (Interview|CKMS Radio Waterloo)
Chatting with CKMS Radio Waterloo about the latest on the UW union drive and why it matters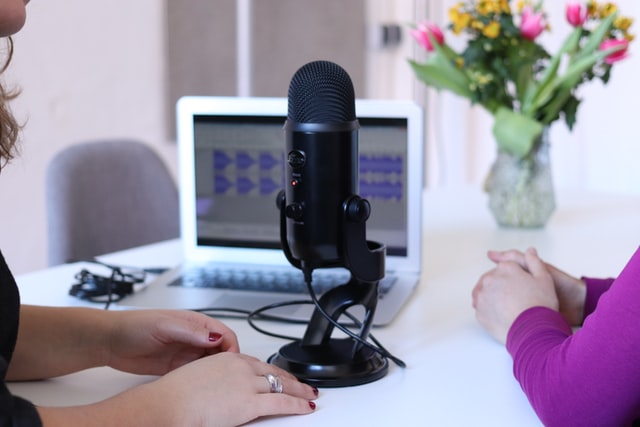 The road to unionization
In a new segment on the CKMS News show Radio Waterloo, host Shalaka Jadhav interviews three organizers about the drive to form a union for graduate and contract academic workers at UW. In this wide-ranging discussion, Nikolay, Lynne and Graham chat with Shalaka about why students want and need a union, what we've been up to lately, the positive reception we've been getting as we reach out across campus, some difficulties and benefits of 100% digital pandemic organizing, how we stay focused when confronted by anti-union push-back from the UW administration, and more!
A key focus of the discussion is the importance of the union drive to our local community and wider society - how will it impact or benefit KW? Why should non-UW people in Waterloo Region care about this issue? And finally, looking for a moment at the big picture - how does academic unionizing connect to current social and economic conditions? What does it tell us about ongoing shifts in the labour market, higher education, and how public institutions are valued in society?
Listen here
Click here to tune in to the CKMS Waterloo Radio segment!
Episode description
One of many ongoing and underlying issues that the pandemic has brought attention to includes workers rights, safety, and wages. Across various workplaces, the importance of unions in giving workers a collective voice in the workplace has amplified, and this extends to the students at an institution we may not often think of: the University of Waterloo, and its student workers.
About the show
"CKMS-FM Radio Waterloo is co-op/community radio celebrating more than 40 years on air from Waterloo Region on the Grand River territory of the Six Nations." You can find them on the radio at 102.7 FM, online at radiowaterloo.ca/news, and on Twitter at @RadioWaterloo.
Join us!
Together we can make UW a better place to work for academic workers. But we need your help to make it happen!
If you're a grad or sessional worker at UW and already know you want to sign up, click here to request a digital union card. Signing only takes a few minute and is the single biggest thing you can do to help ensure we get a union at UW!
To learn more you can check out our 2-minute quick guide to unionizing, comprehensive FAQs, attend one a weekly drop-in video call, or message us to connect with a student organizer. We host regular information events too - to find out about upcoming webinars and get drive updates, follow us on social media, check out our events page, or email us to subscribe to our newsletter.
In addition, we're always looking for passionate and engaged volunteers from across UW; there are many ways, big and small, that you can help! You can talk to a friend about the drive; share this article with classmates; help organize in your department/school/lab; tell us about your experience as a worker at UW; and much more.
Let us know if you're interested in getting involved - every little bit counts!
Thank you to CKMS Radio Waterloo and Shalaka Jadhav for this opportunity to discuss the drive to improve working conditions at UW. We'd also like to thank the funders of the "Local Journalism Initiative," who make this program and episode possible, i.e. the Community Radio Fund of Canada, Government of Canada, and CKMS Newsroom.