Campaign Updates & Thoughts on Being an Organizer (News|KitchenerToday.com)
The Latest + KitchenerToday.com Article Highlights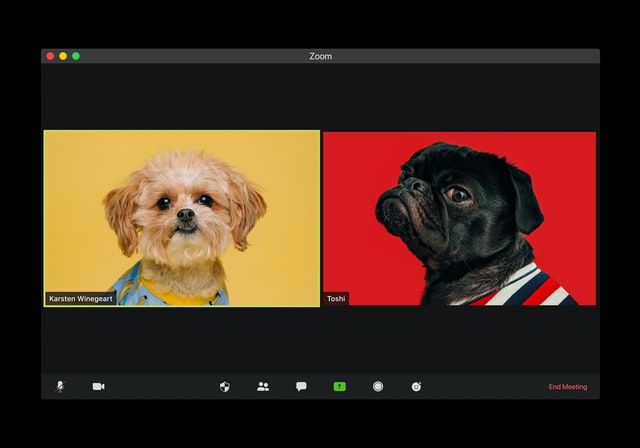 Recently our campaign was featured in on KitchenerToday.com. Sara Marsh, a PhD student in Germanic & Slavic Studies, talked to reporter Ariel Deutschmann about why she joined the committee early on as a core organizer, what students have already achieved, why it's still worth campaigning even if she or other organizers may finish our studies at UW by the time a collective agreement (CA) is in place, and what it's been like organizing during a pandemic.
Identifying Problems, Finding Solutions
Sara says she joined the committee because of positive experiences she had being part of a union, and because of frustrations with working conditions she wanted to fix. First while working in public administration before her MA, and then then as a sessional instructor at the University of Manitoba, where she was a member of CUPE local 3909. She also taught at the University of Alberta (un-unionized) and has noticed the differences in protections between unionized and non-unionized workplaces.
"I long thought we needed a union at Waterloo, but I didn't know how to go about it."
She has also worked in various jobs where permanent employees were part of a union, but because she was a temporary or contract worker, she was not included. This is a common experience for young people today, as more and more workplaces become precarious. At least 40% of unemployed workers regularly don't qualify for Employment Insurance (sources: here, here, here), and increasingly even professionals may not benefit from the hard-won gains of a decade of labour movements, like weekends off, paid holidays, vacation time (that you can actually take, and not be tied to work by a digital device), overtime, sick pay, predictable income and work schedules, pensions, or a guaranteed minimum wage (unpaid internships or flat-rate contracts, anyone?).
Building Solidarity
Like many recent MA grads, Sara's first academic job was as a sessional instructor on a short-term contract, and she could see the common ground between grad student and instructor workplace issues. Precarious conditions are normalized during grad studies and then carried over to sessional instructors, as tenured jobs become ever scarcer it is now estimated that over 50% of undergraduate teaching is done by workers in precarious categories. She believes solidarity among academic workers of all stripes is key to strengthening post-secondary education in Canada and pushing back against the neoliberalization of the academy.
"I've had a really positive experience with unions…one of the reasons I got involved with this union is that I saw these issues over time and I was struggling at finding a way to make some of these things better."
Sara also discusses how working to help her fellow students and workers gave her an immediate sense of purpose and connection during the early days of the pandemic, when everything was so stressful and uncertain. This is something she didn't expect, but which was of course very welcome! It brought her closer to her fellow students and helped reduce the isolation of lockdown isolation, as the grassroots group of students worked toward our goals to make UW a better workplace (and therefore, better place for learning) in the future, through taking concrete actions in the present.
"It gave me something to do that wasn't my university work, to feel like, 'Okay, I can actually make a difference for university students now.'"
She knows too, that forming a union takes time and effort, and that she may be finished her time at UW when a CA gets signed and put into place. But she still feels it will be worth it.
"We want to be recognized as workers and want to be treated with respect. Once you have a collective agreement, it becomes more concrete… it's a way of equalizing that power."
Not only will unionization lock in and solidify current working conditions (more on that below), it will also help ensure student workers are seen and respected for our key contributions, and allow us to finally experience the protections in place at almost every other university in Ontario (and Canada!).
"I never felt any doubt from the start that this was the right thing for Waterloo, I really don't see any negatives to it. […] If U of T and Queens, and every other university has it, it really […] makes you see that it's not […] out of the ordinary for grad students to be protected while working."
Immediate Impacts
Organize UW has already seen positive impact from our efforts and we've been working to hold the university to account. Student organizers have been partnering with Health & Safety reps from the existing blue-collar CUPE local 793 at UW to push back on lack of proper communication to all student workers about training and procedures for a safe return to work. CUPE and student organizers have advocated, along with other unions and student groups across Canada, to push back against unfair and unnecessary blanket restrictions on students working remotely as TAs or RAs from outside of Ontario or Canada (which have been largely now walked back, in full or in part, at many schools, including UW).
"We've already had some immediate effects," said Marsh, "Last week Waterloo announced some commitments to students as a result of this campaign… We're trying to use what little power we have now to advocate for things during the pandemic."
Standing Up For Our Rights
UW seems to have taken notice, and recently announced some "commitments" they are making to grad students. While on the one hand this is positive because it shows that UW is recognizing our collective power to demand better, on the other hand, this announcement is a re-hash of statements made in the Spring semester (when UW Admin first heard about our campaign). It doesn't include anything beyond generic promises of cooperation and consultation, paired with reassurances that they will work harder to enforce " existing business practices".
They [the university] can cut your pay, they can cut your hours, they can cut the number of TA shifts… They […] are only being held to the [lower] standards of employment law, not labour law."
The problem–right now those standards are often not met. We get our paycheques late, struggle to switch advisors or labs, work far beyond our allotted TA hours, struggle to access disability accommodations for our work-roles as TAs, have funding clawed back when we win an external scholarship, and more. Standards are nothing without fair and accessible oversight, where workers are protected. Right now, a breach of workplace rights requires a student to come forward individually to the university administration, which places you in the precarious position of "opposing" or challenge the very people with immense power over your studies and future career.
Having a union will mean students will have expert, trained worker reps from within our ranks who will be trained and ready to support us in standing up for ourselves, with support of CUPE, a $300M organization with decades of experience and expertise in the post-secondary sector.
Protecting Hard-Won Gains
Without the legal enforceability of a CA, any improvements promised by UW can be withdrawn at any time, as can anything to do with current policies about work at UW. However, once Organize UW files our application with the Labour Relations Board, by law, all current working conditions must be "frozen" until a CA is bargained and comes into force.
"Even if you didn't [win high-profile increases in the CA], and you've only achieved keeping things as they are now, to me it's already a win because it locks it into place and says, 'You can't go backwards.'" […] "This [union] gives us a way to have a voice and to make sure that things don't get worse, so to say."
This is why unionizing will make academic workers better off right away, as it protects us from unfair changes or cuts that may be coming due to (post-)pandemic government or institutional belt-tightening, while also bringing immediate legal protections.
Growing Momentum
So far Organize UW has been delighted at the level of interest and support from potential members in our campaign. Our core organizers and group of card signing volunteers have had hundreds of one-on-one conversations with people about what a union is, how it could help them, and what it will mean for UW. We've also had our campaign endorsed by the UW-GSA, who stand in solidarity with our efforts to improve the graduate student experience.
"We've mostly received a positive response… most students are interested in it." said Marsh, "Our really big goal is to give people all that information so that they can choose for themselves and make that informed decision."
If you'd like more info, check out our 2-Minute Quick Guide on the unionization process, get into some nitty-gritty details in our extensive (but well-organized!) FAQ, contact us by email, or if you're ready to sign a card, click here to sign up! And if you're passionate and want to get involved, there are many ways, big and small, that you can help! The key way you can already get going is by talking to your friends and classmates about the union.
Upcoming Events
Going into the Fall Semester, Organize uWaterloo is gearing up for more outreach to students and sessional workers across UW. We will host our first Webinar on Thursday, Sep. 17th at 2pm, which will outline key information about the drive, present some updates on health and safety, discuss international student issues, and include a short presentation from a nearby CUPE local president, who will discuss what it is like to have a TA/RA+ union at a nearby university.
We just launched a contest to Name The Goose logo (win swag!) and faculty-specific town halls will be coming soon. You might also see some organizers around the Graduate House - please feel free to approach and ask any questions you might have. We'd love to chat with you!
*Thank you to KitchenerToday.com for this coverage - we hope you'll check out the full article here! And thank you to Sara for sharing her experience!*
--
Note: Committee to Organize uWaterloo is wholly separate from the UW-GSA, and all views and information presented are our own. Some organizers may serve on GSA, but all involvement in this campaign is in their capacity as individual students, a fact made clear in all communications. Confidentiality with regard to internal GSA processes is strictly maintained at all times. Any interested supporter may join the campaign - all are welcome!