The results are in! GSA votes to support OrganizeUW
GSA-UW Council votes in favour of supporting unionization efforts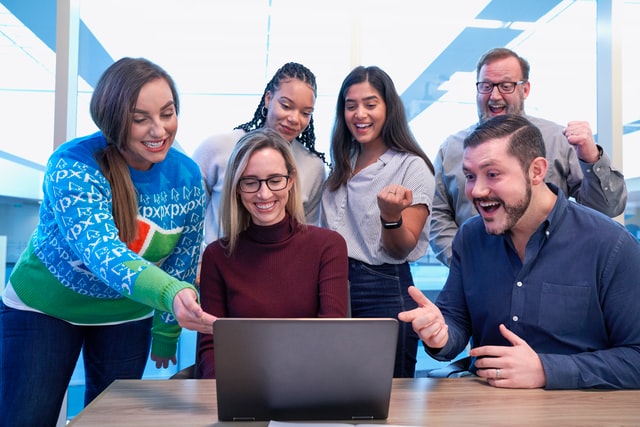 The results
The UW Graduate Student Association (UW-GSA) Council recently voted to support our campaign. This is wonderful news - we are excited to have such a committed group of student leaders on board!
Background
There has been active discussion at the UW-GSA since November 2019 about unionization of graduate student workers, building on years of interest among students in improving our working conditions.
In January 2020, close to 80% of Councillors voted on a resolution to "support the formation of a union of graduate TAs, RAs, and sessional instructors at the University of Waterloo and recommend[] that the GSA Board of Directors review" the issue of unionization.
Following the vote, the VP of the GSA, David Billedeau, published an op-ed in The Imprint, entitled "The grads aren't alright." In it, David persuasively argues for why unionization matters to students:
As the GSA Vice President, it is clear, to me, that there are pervasive and objectionable issues impacting graduate students at the UW. As part of my role as Vice President of the GSA, I work with students coming to the GSA office who are facing very concerning challenges.

What sort of challenges? Not being paid for months. Significantly surpassing their allotted TA hours. Supervisors demanding inclusion on publications they had no part in. Unwarranted and aggressive behaviour from faculty members. There have even been allegations of human rights abuses on campus, specifically homophobia, that students feel powerless to address. […]

Yet, despite [several policies designed to support graduate students], and even with the GSA's ongoing collaboration with campus administration to improve the graduate experience, many students are worried about the implications of triggering these procedures in fear of reprisal from their departments. Some students feel that the risk of reporting unethical behaviour may jeopardize the years they've invested into their graduate education and research. […]
Powerful words! The full article is worth a read, too.
Fast forward to July 2020, and now that the GSA Board has investigated the issue, there was recently a final vote on whether the GSA would support efforts to unionize, or if such efforts should be entirely student-led (i.e. by our grassroots campaign):
This vote was held on July 24th, and to be clear, this was not the one in our handy goose infographic on forming the union itself, but rather a vote within the GSA by all departmental Councillors, based on the views of students in their departments (i.e. their constituents), as to the actions the GSA will take.
Next steps
Now that the UW-GSA has voted to support our campaign, we look forward to working with them as a partner to make conditions better for all students and academic workers at UW. The resolution by GSA council stated that support of the campaign by the GSA would include "specific resource restrictions determined by [their] Board of Directors" (see first Instagram post, above); we have reached out to them and are in discussions about how we can work together in future, and strategically maximize our strengths and available resources to have the best chance to succeed in our efforts to Organize UW.
Want to learn more?
If you are curious to learn more about our drive, you can check out our 2-Minute Quick Guide on the unionization process, the full list of FAQs, contact us by email, or if you are ready to sign a card, click here to sign up! If you are passionate and want to get involved, there are many ways, big and small, that you can help!
--
Note: Committee to Organize uWaterloo is wholly separate from the UW-GSA, and all views and information presented are our own. Some organizers may serve on GSA, but all involvement in this campaign is in their capacity as individual students, a fact made clear in all communications. Confidentiality with regard to internal GSA processes is strictly maintained at all times; all information in this article is available from public sources, and cited with links. Any interested supporter may join the campaign - all are welcome!