Abstract
Join us as we go live with guests from Trade Unions for Energy Democracy (TUED), OrganizeUW, and Fossil Free UW (FFUW) to talk about the parallels, collaboration possibilities, and intersections among/between the climate and organized labour movements, especially how grassroots local union members have increasingly used their democratic labour power to further the cause of climate justice in concrete ways.
Event
Live event with Organize UW
This live event has ended.
Click below to view the recorded webinar via YouTube.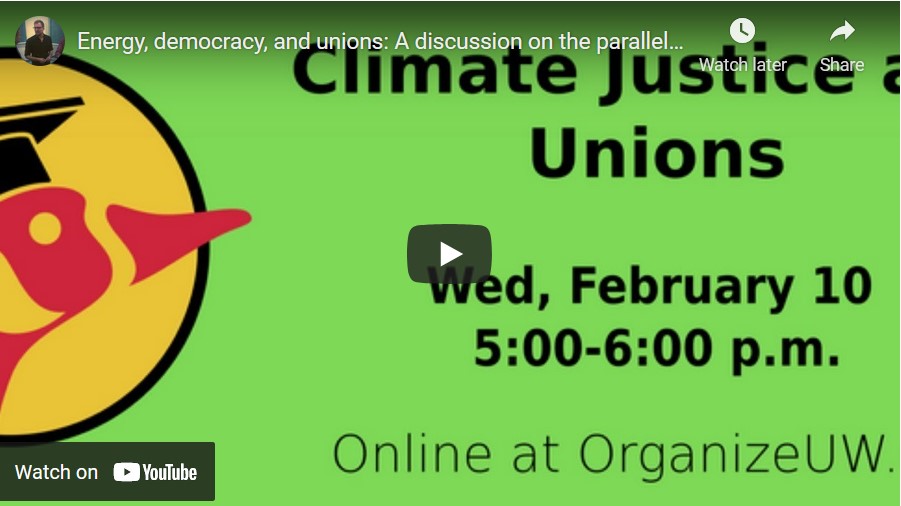 Speakers:
Lesley Johnston, Fossil Free UW (FFUW)
John Treat, Trade Unions for Energy Democracy (TUED)
Moderated by Sophia Sanniti, OrganizeUW & PhD Candidate in the Faculty of Environment at UWaterloo
Links referenced in the webinar: